Maximal show was a group gallery exhibition that featured video installations and live media work by
students of the school of digital media and motion media design at Savannah College of Art and Design.
Instructor: Dr. Alessandro Imperato
Students: Seung Yeon Kim│Ismail Ahmad│James Huma│Sarah Howell│Miranda Conway│Diana Cora│Randy│Nicole
Reel Editor: Ismail Ahmad
We built a giant dome by cutting down extra large trash bags and taping each pieces.
Pictures below are to show some of the process of making it.
Each one of the students had to create her/his own music visualization animation.
My project came out as a very abstract piece of work.
The intention behind this music visualization work was to express how music can lead you to an endless loop of thinking.
It was projected onto the dome in the exhibition.
Tools: After Effects
Audio: Carousel (instrumental) | Melanie Martinez
In the exhibition, I also had a video installation art. The concept was about "love yourself."
I tried to create my animation that mainly had a girl dancing to represent the concept: you are already special, do not try to be someone else.
When I was considering what sculpture I should make, I wanted to use something that could represent your inner beauty as well as strong-mindedness.
Finally, I came up with an idea of folding papers into a rose. Roses are beautiful but it has prickles so that you should treat it more carefully.
Process of Origami
The rose was composed of 6 pieces of 48" square papers folded into flat shapes.
It was so larger and uncontrollable than I thought that I even forgot to record the whole process after I cut down a paper roll and completed the first piece.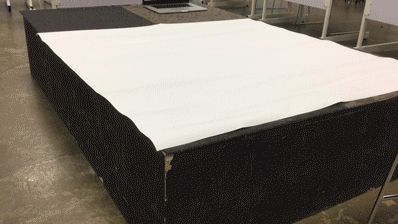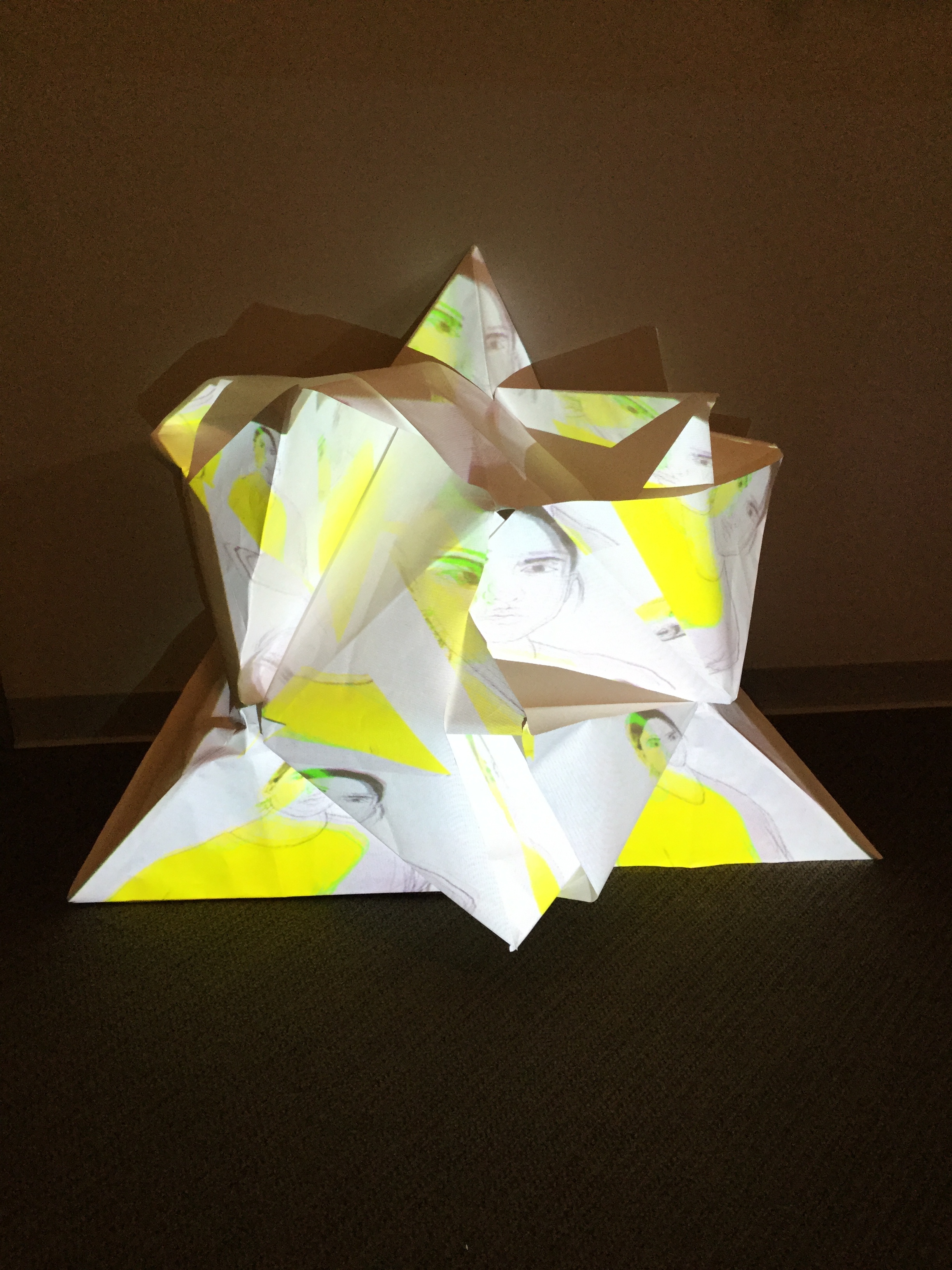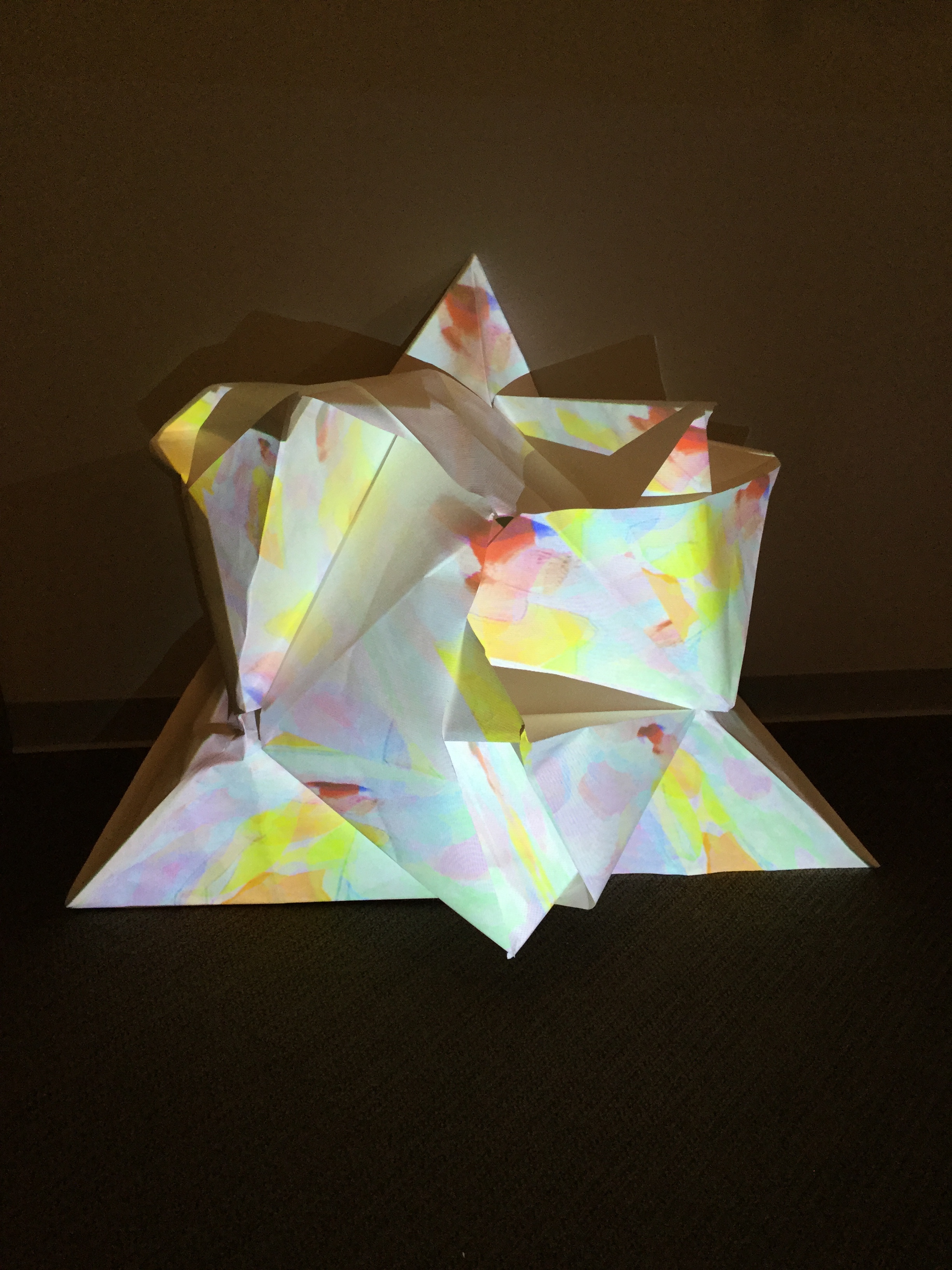 Frame shots from Animation